As you're probably new to Professional Photography services, you probably wonder how all of this works? Here is a summary of the different services we provide, although we're open to any new ideas.
Proposal photo shoots
First of all, the classical proposal-in-Paris service is a photography shooting that goes from 1 to 3 hours.
We take the time to listen to you. That's when we can recommend the best place considering your existing plans or hotel location. The proposal service requires a meticulous organizing together. We prepare the routes and find for you the best spots.
Usually, we set up the meeting place and time early in the morning or at sunset.
When you and your love mate arrive, we'll be there waiting for you. We pretend we are tourists taking pictures like all tourists do in Paris.
Once you start your walk from the meeting place to the pro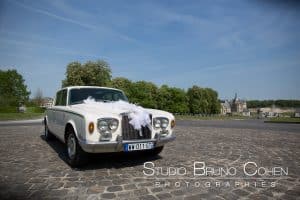 posal spot, we'll follow you and of course we will take some shots of you two (usually, this part takes around 15 to 20 minutes).
When you arrive at the proposal spot, and you get down on one knee, we will shoot as many pictures as we can, from different angles, because this is the most important moment!
Then, afterwards, we'll go on a photo shoot in the same area. We may also go to another or several other places in Paris, that's really up to you.
Of course, we can buy for you a nice bunch of flowers (girls love flowers) or hire supplementary services such as street musicians or a bicycle taxi ride.
Love sessions
Our second service is usually called a "Love session", that means an engagement shooting. This kind of shooting is easier to organize than a proposal. We will suggest the best places, depending on the weather and the season. We'll listen to original ideas you could have in mind and we'll do the rest.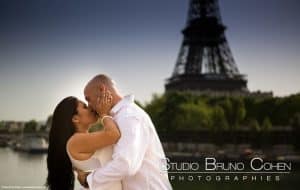 Elopment – Wedding
The third one is elopement photo-shootings.
As read on Wikipedia : "elopement is often used to refer to a marriage conducted in sudden and secretive fashion, usually involving a hurried flight away from one's place of residence together with one's beloved with the intention of getting married. Today the term "elopement" means a marriage performed in haste, with a limited public engagement period or without a public engagement period.
Our main photographer Bruno Cohen is a true specialist in wedding photography since 1991. This means more than 500 weddings shot and a lot of experience. Of course we take care of finding a minister for you, and our assistant will give you all the help needed on the location.
Please browse through Bruno's Wedding Galleries here —> http://www.studiobrunocohen.com/categories/mariages/
Choose the best for your photo-shooting!
We do a huge job in post-production on the delivered images. Usually we take around 500 pictures during a proposal. We don't want to miss anything and you'll have plenty of images to choose from. We deliver only the best to our customers. This is why we'll select usually one quarter of the pictures. Once the best pictures are selected , we do a long job of editing and retouching, we keep an eye on each detail, we are perfectionists. For example if an unexpected bystander doesn't look good on the picture, we will delete him.
In addition , we are very proud to announce that we bought a 1974 White Rolls Royce Silver Shadow! It's in good condition and we can share it with you for your transportation and photo-shootings in Paris.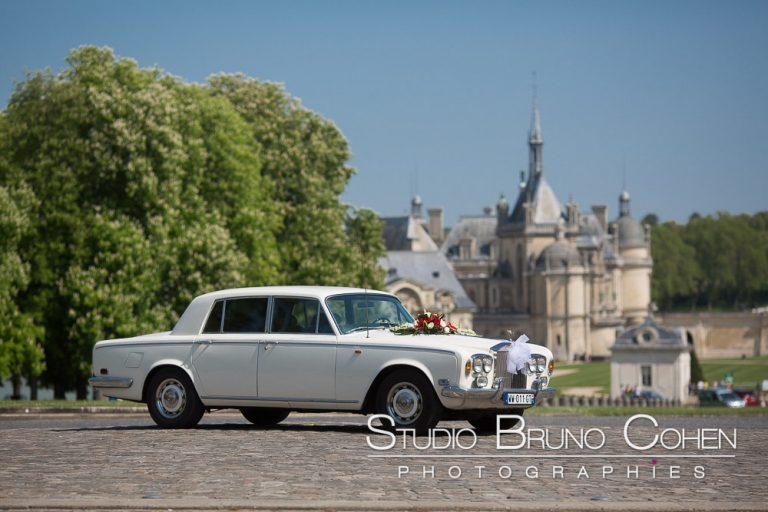 If you want to contact us, please fill the form so we can learn more about you! —-> https://proposal-in-paris.com/contact/
We recommend to book a proposal photo-shootings 1 to 3 months in advance. Once again, the organisation for this kind of photo-shooting is very important. That gives time to get to know each other, prepare the routes and find the best places and timings. We will also ask you to fill out a questionnaire that will help us to know you better.
Our prices are detailed on the Prices page.