After the very positive post of Patrick on TripAdvisor, Matt came to us requesting for the same mission, this time at the Luxembourg Gardens, under a beautiful sun, the 26 of June of 2010. A different atmosphere by comparison with our first proposal thanks to the weather.
Our two lovers were from Philadelphia, in the United States and were on trip in Paris. Matt had the great idea to do his proposal to Lily during a walk at the Luxembourg Gardens.
During this walk, some great shots had been taken : through the branches of a tree for example when Matt saw us and smiled because Lily didn't…
This spot was perfect for shooting all the romantic breaks during which the lovers are kissing each other. We can also see Matt & Lily staring at one of the French Queen's Statue presented in the Gardens that date back to 1843.
At the end of the walk in the Gardens Matt did his proposal, Lily said obviously yes ! Who would say "no" to this kind of proposal in Paris ? Nobody, nowhere and never.
As usual during this kind of day, a shooting get started in some great spots near the one of the proposal. The first one is the Saint Michel Boulevard, just crossing the street to go to the Cathedral Notre Dame de Paris for stopping there during a few more shots.
Afterwards a break is necessary for our lovers in a typical Parisian Coffee because walking around in Paris is an international sport. After enjoying a hot coffee, Matt and Lily went to the Pont-Neuf, to the Seine Banks with a point of view to the Eiffel Tower.
The shooting ended by night, waiting for the sparkling of the Eiffel Tower, which permitted great shots of Matt & Lily.
This proposal was the second one of a long, very long list of proposals in Paris. Thanks to Matt & Lily for this day which was incredible and unique, as usual.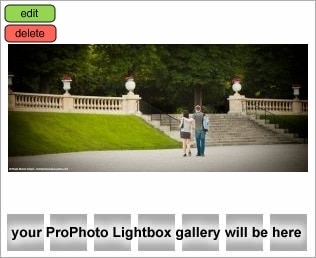 Go check Matt's post on TripAdvisor about this day.

" My initial plan was simple: Bring my girlfriend to Paris, propose to her and get the whole plan secretly photo-documented. The first task was to find a photographer. I actually had checked out Trip Advisor for this very reason. I came across a review titled, "A+++++ Paris Photographer." A review written by a man named Patrick had gone through the same type of hunt for the same type of project.

Patrick's review led me to the photography of Bruno Cohen (www.studiobrunocohen.com). Bruno's work really reflected his passion for the job. After seeing his wedding and portrait work on his site and watching a video of Patrick and his then fiancé, Heather, I decided to send him an email.

Bruno was extremely nice to deal with and made the planning for the event fun and simple. His English is fantastic if you happen to not speak French such as myself. We had gone over some route plans and options, set a date and waited for the day to occur.

The evening of shooting went perfectly and exactly to plan. We had made eye contact at our agreed link up point by the carousel outside the Eiffel Tower and I did not look at him again. I took my girlfriend on a ride at the carousel and we enjoyed a walk to the Trocadero and down to the Bir-Hakeim bridge. Bruno remained invisible the entire time, capturing beautiful and memorable pictures along the way. Even with my knowledge of him being somewhere in the area, I could not even detect where he was. At 10:00pm, the Eiffel Tower started sparkling. While my girlfriend was distracted by the lights, I took out the ring and proposed. Bruno captured the entire event to the point that I revealed him to my now fiancé. We spent a good amount of time following this event by taking pictures around the area in which Bruno produced even more fantastic shots.

Bruno genuinely loves his job and it shows in all his work. It shows in his bright and friendly personality. He has brilliant talent and works very hard to capture incredible memories. Our photos after the proposal were made fun and enjoyable through his directing. As opposed to standing in static poses, Bruno would give us situational activities and capture the natural joy and fun that came out of them. 

What amazed me the most is the fact that Bruno's lively and fun attitude and amazing pictures were not diminished by the fact that he had just flown back to France from California literally the day before we met to shoot. I wouldn't have been able to stay awake but he showed no signs of being tired. He put everything he had into making it a wonderful experience and did not disappoint at all.

I sincerely encourage anyone who plans to propose to their significant other to contact Bruno and use his skills to capture a lasting and unforgettable moment for both of you, family and friends to enjoy and relive. 

Here is a link to a video Bruno made of me and my now-fiancé from the carousel to the bridge. Again, she was completely caught off guard and didn't know anything about Bruno being there until I point him out near the end:
video's link "