We had set up an appointment with Narek down the Eiffel Tower in a very crowded area. Such places full of people are the best way to remain hidden!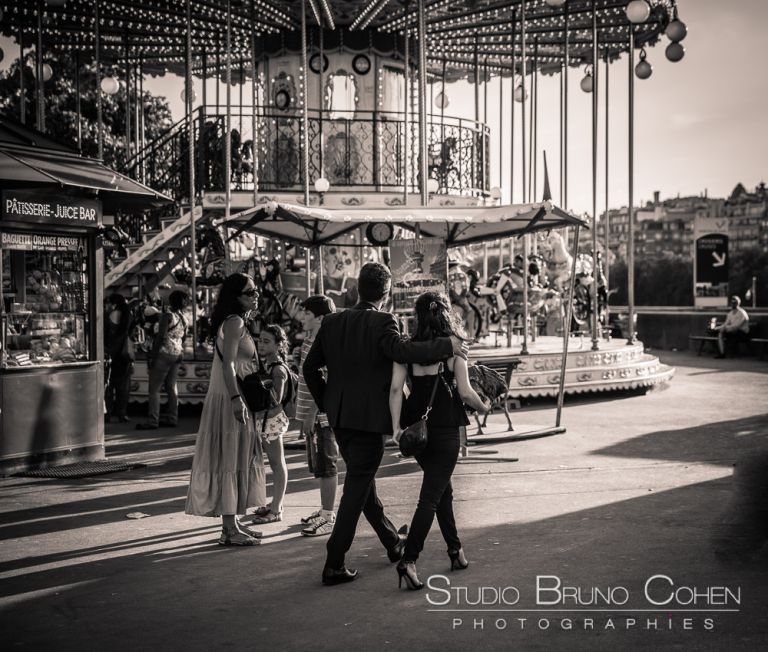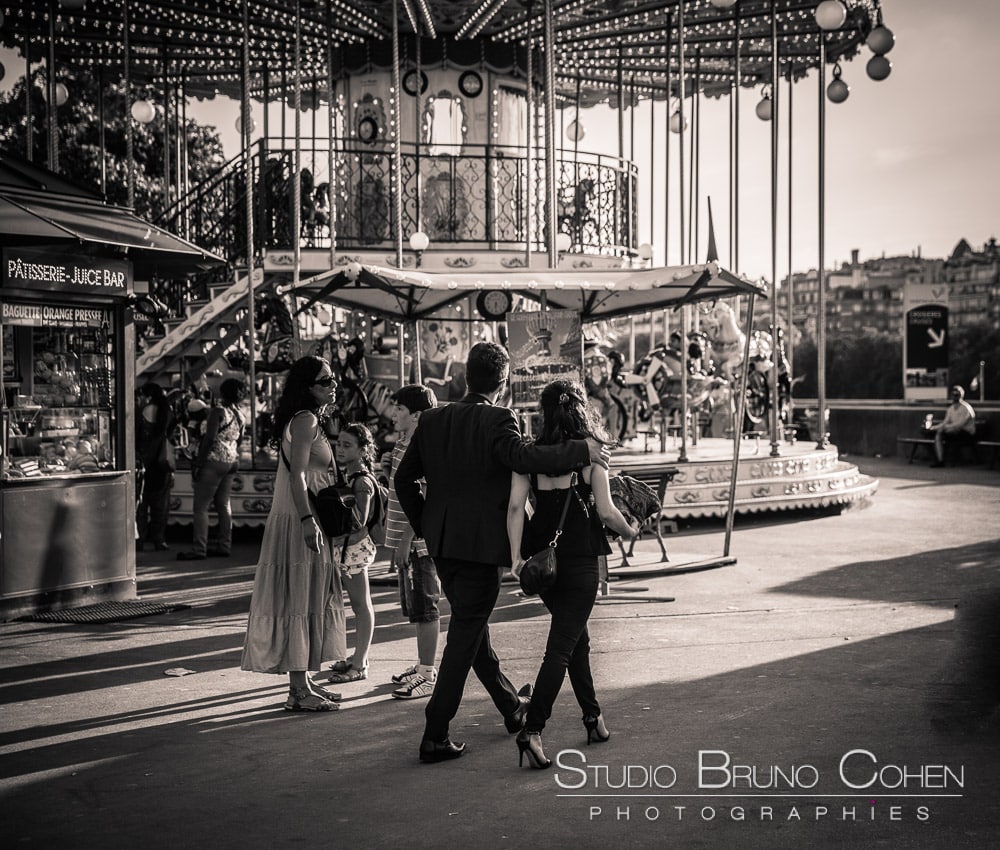 The plan was to shoot first near the Eiffel Tower. I had suggested Narek go for a carousel ride. She agreed and they had a lot of fun together riding wood horses! This idea may sound stupid, but believe me, the pictures turned out great. Narek and Lilith were having fun. And it allowed him to forget the effect of stress.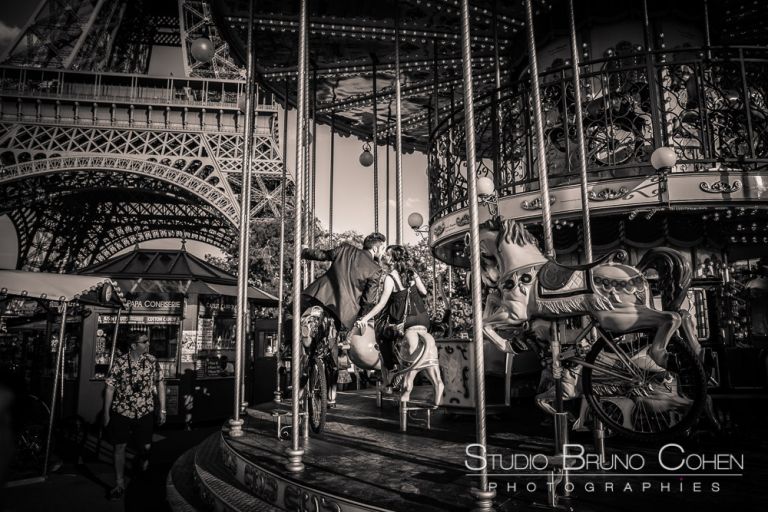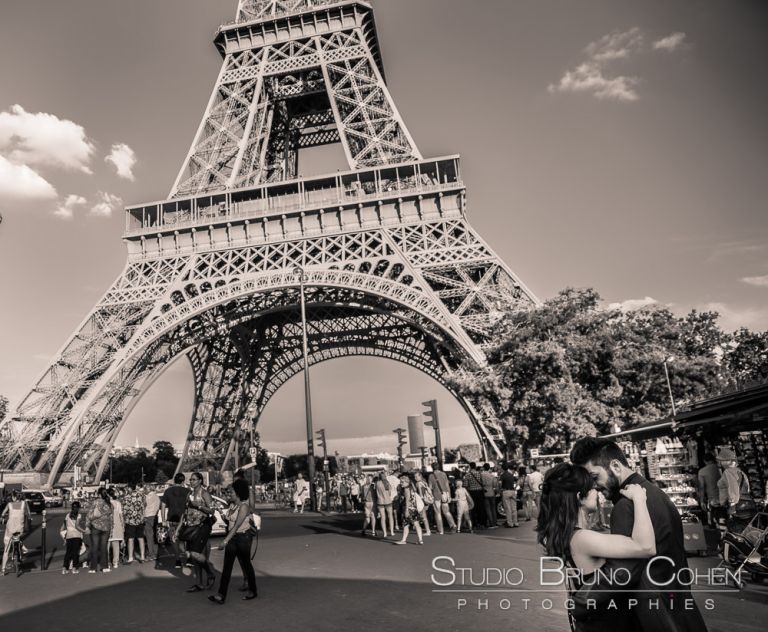 Then they walked down the steps to the river Seine. In this picture, you can even see my wife Kitty with white cloths shooting behind the couple while I shot ahead of them.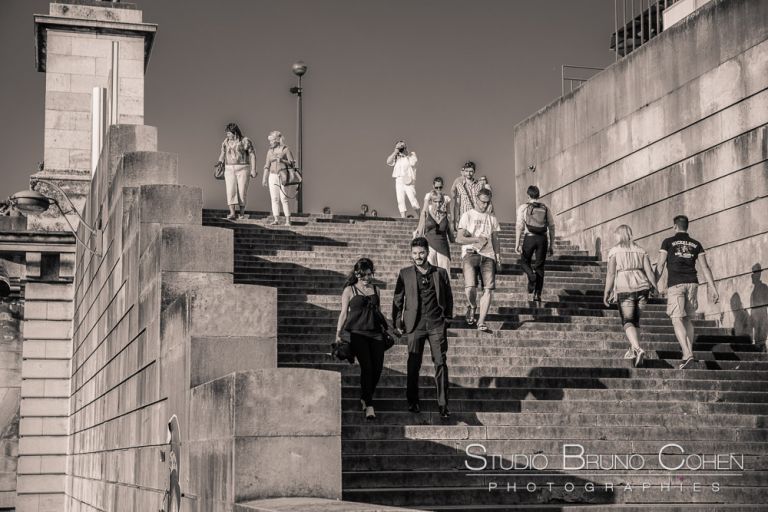 The stopped by the river and sat for a few minutes to take advantage of the warm sunset.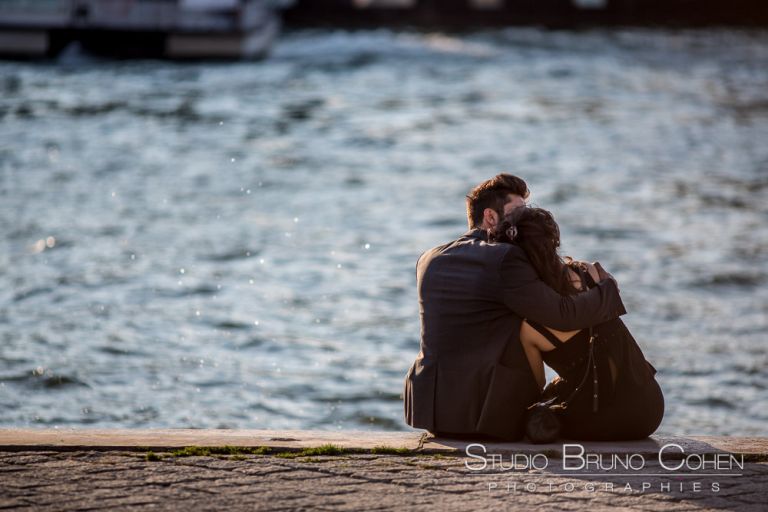 I suggested (by texting) he stops and kisses and cuddles on the walkway towards the next bridge.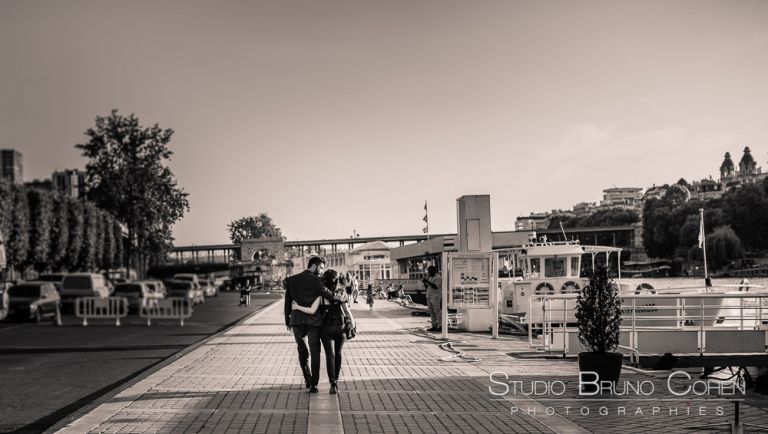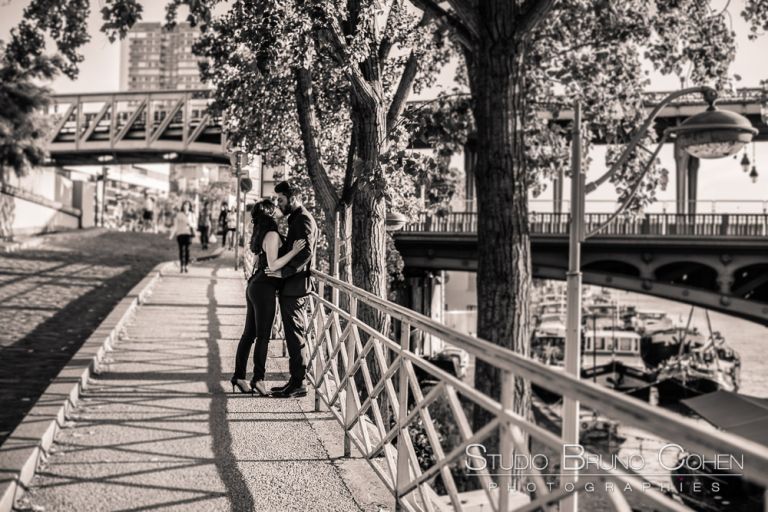 This first part was totally discreetly shot and Lilith was not aware at all of us (my wife Kitty and I).
I edited the pictures taken before the proposal with sepia tones. It gives them a very simple and classy mood.
The proposal itself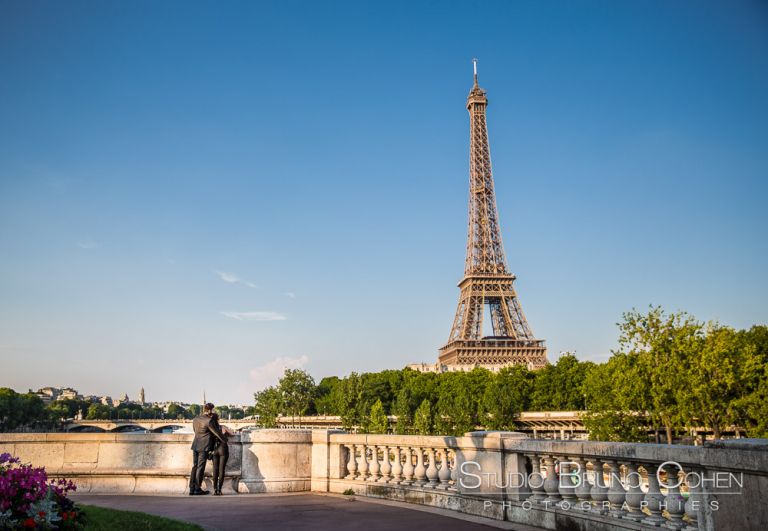 When they arrived at the middle of the Bir-Hakeim bridge, Narek waited for the place to be quiet and suddenly proposed. Lilith did not expect him to propose at that moment, and…she cried!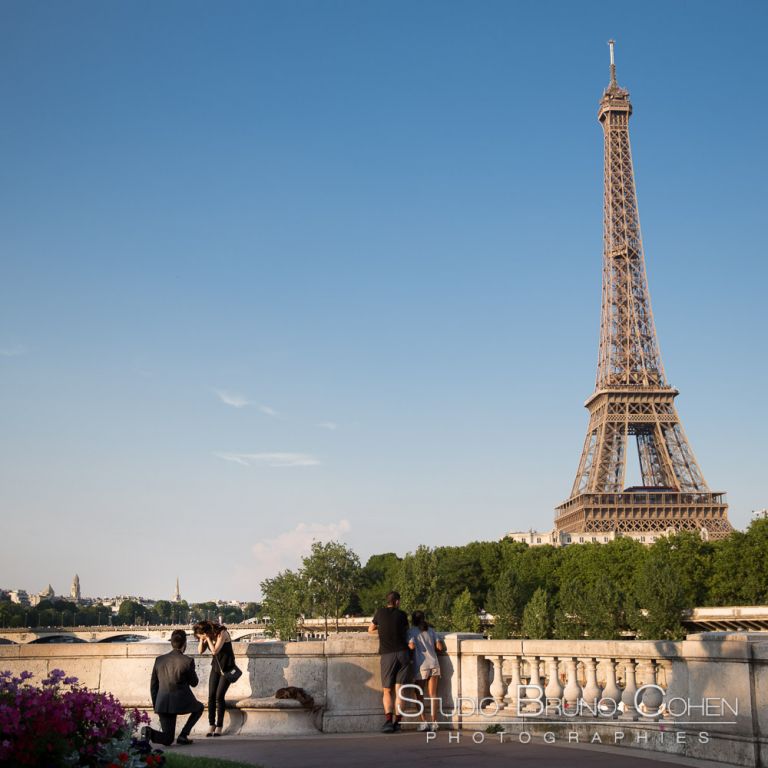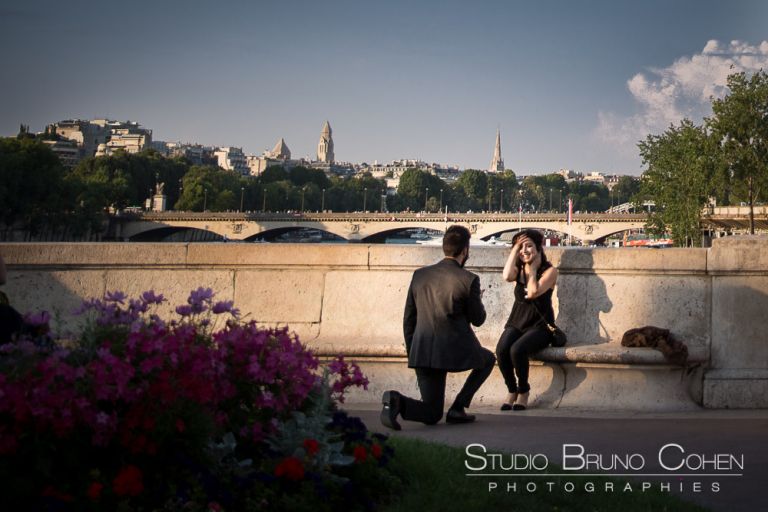 From that moment, I could shoot from very close. This is a "once-in-a-life" moment and we must deliver perfect pictures!
Then Narek introduced me to Lilith. She was very happy that his mate had hired a professional photographer to keep memories of that precious time.
After a few more shots at Bir-Hakeim bridge, my wife Kitty drove us to "Pont Alexandre III". This is the famous bridge in front of the "Invalides" church with its XIXth century style street lights.
The traffic was quite fluid, and we had enough time to move to La Concorde fountains. This place has a stunning view of the Champs-Elysees and the Arc de Triomphe. We were lucky to have a very colorful sunset sky as a backdrop. Ok, I enhanced it a bit during post-editing 😉
We really enjoyed this engagement photo-shoot (both us and them). We liked it so much that we took additional shots at sunset on the "Pont des Arts" (the lock bridge).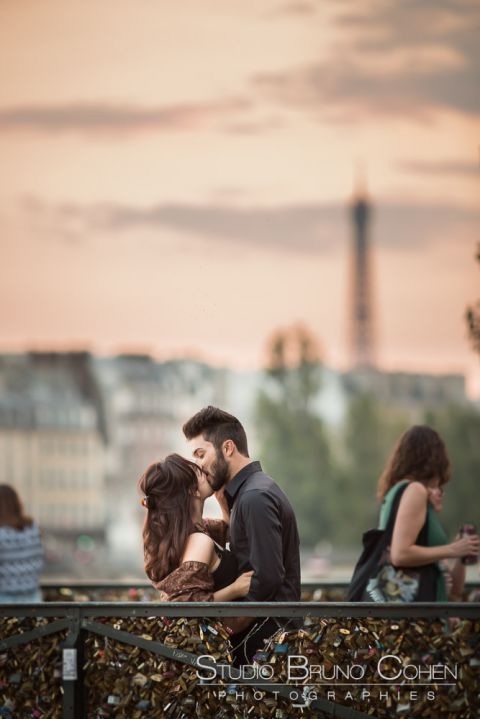 The final shots were taken near the Louvre Museum and Pyramid. Can you believe there is almost no retouching on the final picture of the couple jumping together?