Montmartre is first known for the Sacre-Coeur Church with its white dome overlooking Paris. It is famous for its old streets and place du Tertre where all the painters showcase their art. But you can't imagine how many proposals happen there.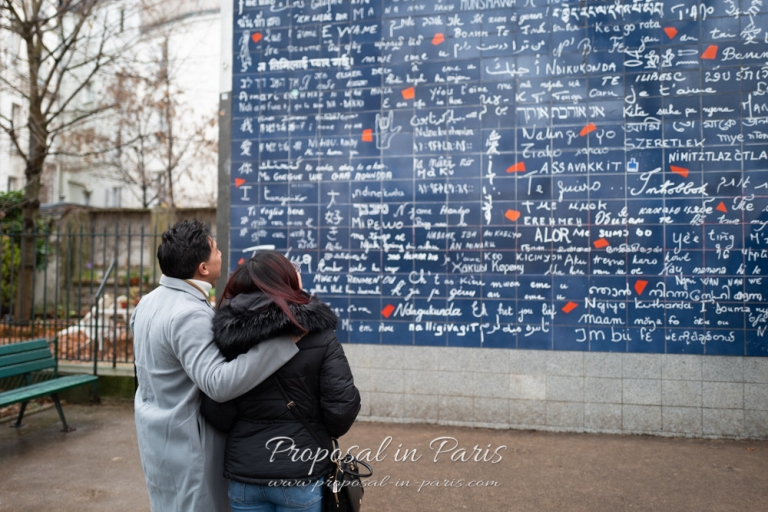 David had the idea to propose in front of the "Love Wall". Unfortunately, he had to change his plans for a more quiet place. He wanted it to be intimate and they were way to many visitors there.
We agreed on moving to a quieter place near Sacre-Coeur Church. And he stopped by some nice colored stairs.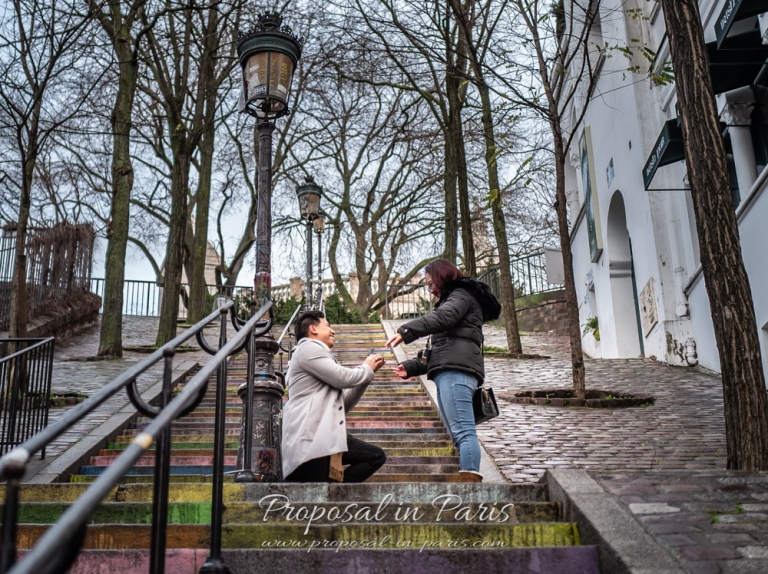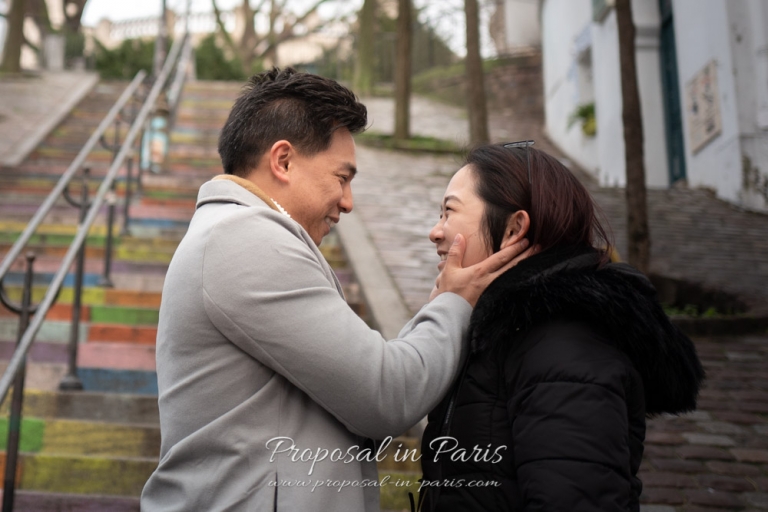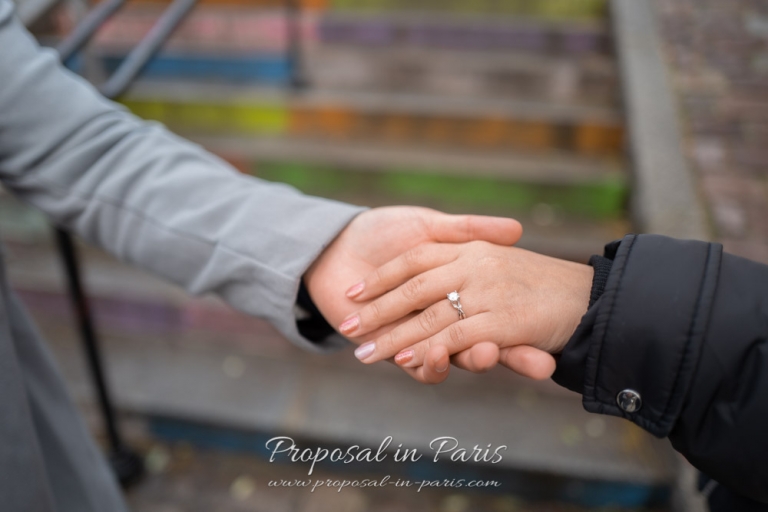 One photo I never miss: two hands and one ring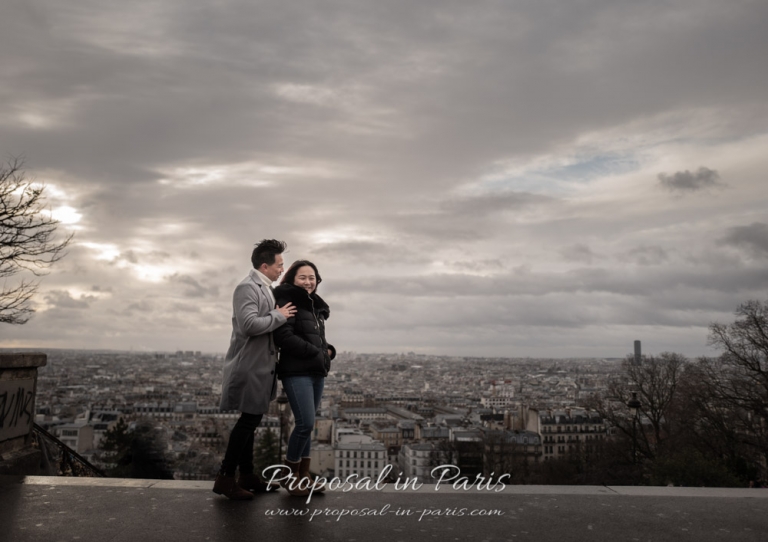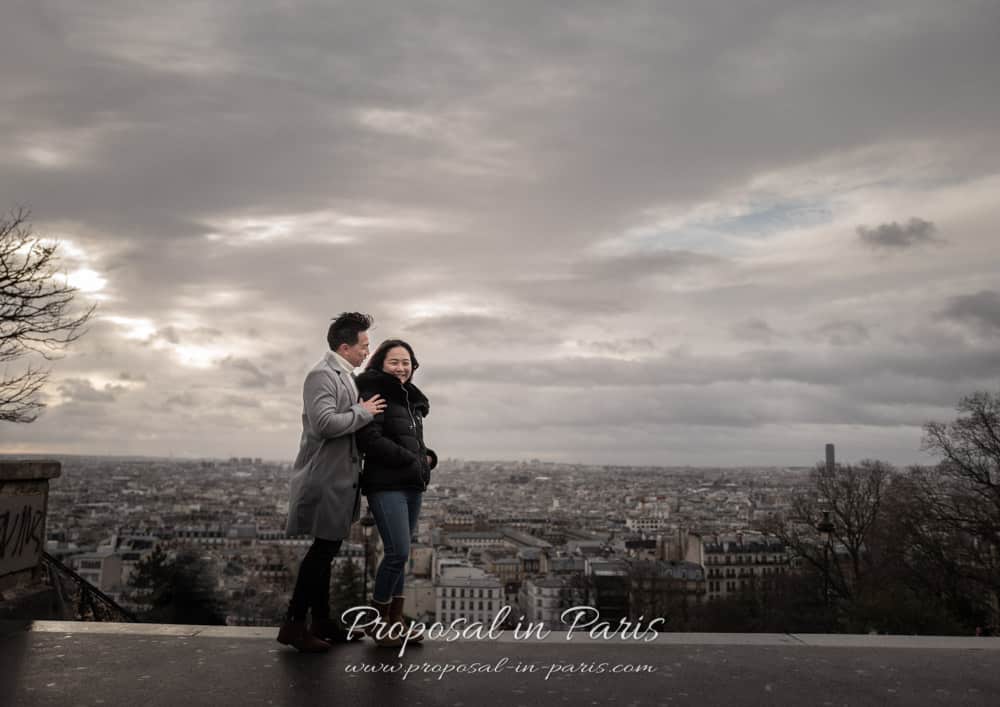 Shortly after the proposal, we moved to Sacre-Coeur heights, where the view over Paris is always amazing. The winter wind added to the romanticism of this picture.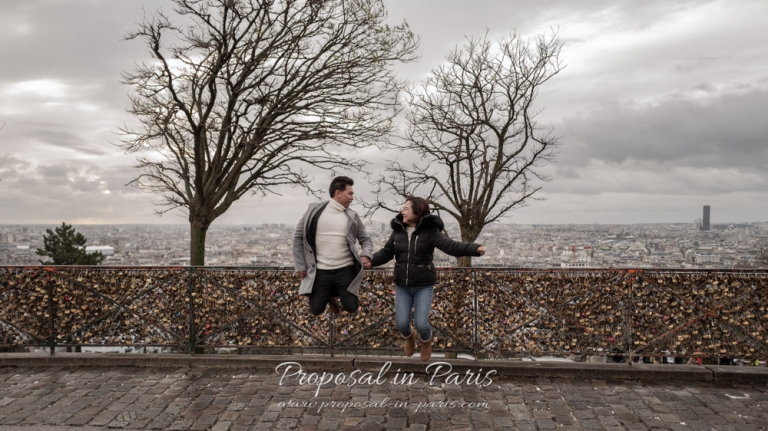 There is almost no love locks bridges in Paris, so this photo will become soon a piece of history!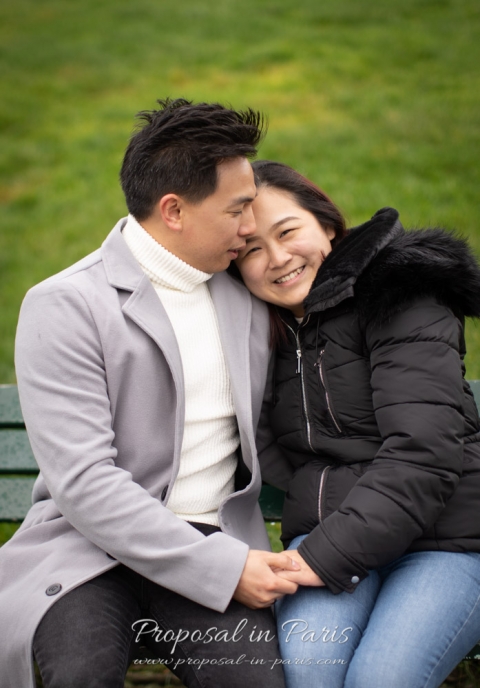 Then we walked down the Sacre-Coeur gardens and took many more shots using the stairs and one of the benches. It's always quiet there in the morning.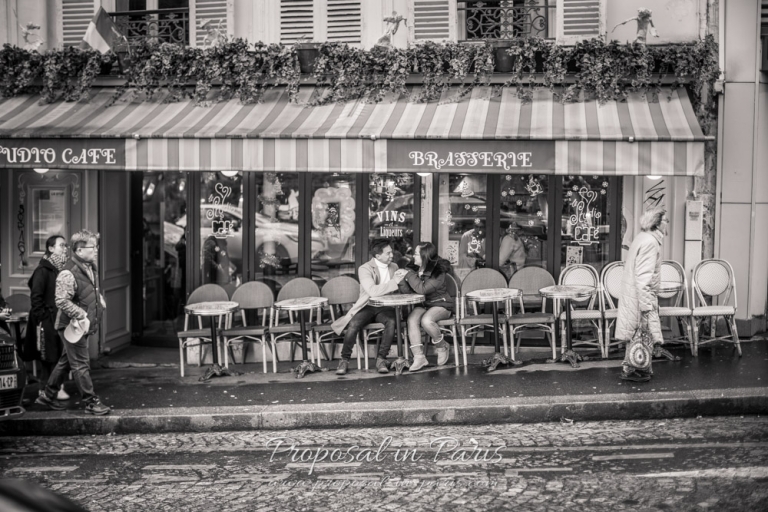 And we happily ended in a cafe (often called brasserie in Paris)