Sashkran contacted us one month before traveling to Paris.  He attached with his email some very beautiful photos of couples he had screen-copied from the Web. Some of them were taken by me 😉 But all of them were shot near the Louvre. There was absolutely no doubt about the proposal place: that would be LE LOUVRE!
He had in mind to create a treasure hunt for his girlfriend. She loves that! It's a game they've played all over the world. Have you heard of geocaching?
So it began on a Saturday morning, around 8:AM, when the Louvre Museum is closed and the area is still quiet. I had to be very sneaky, using a small camera to remain uncovered.
As planned, he got down on one knee under the Arc de triomphe du Carrousel. It's ideally located between the Louvre Pyramid and Jardin des Tuileries. The light is very soft there at sunrise.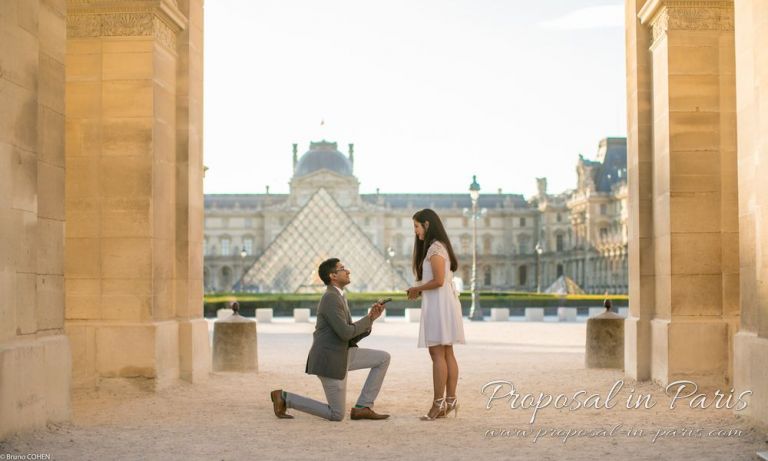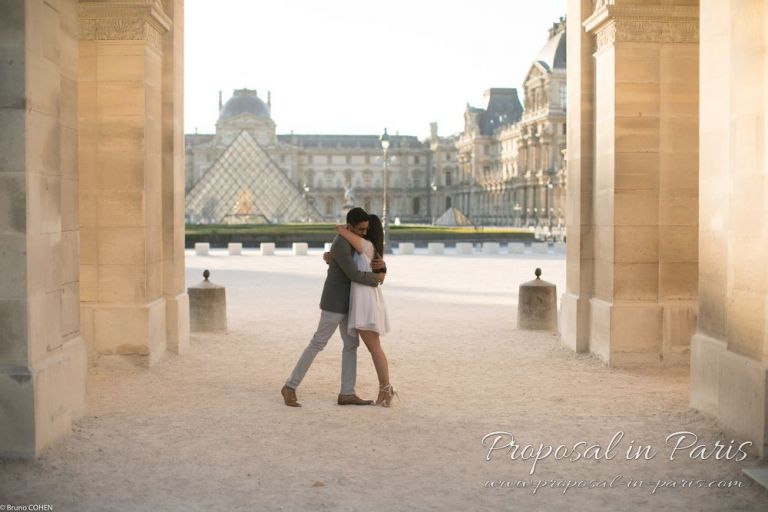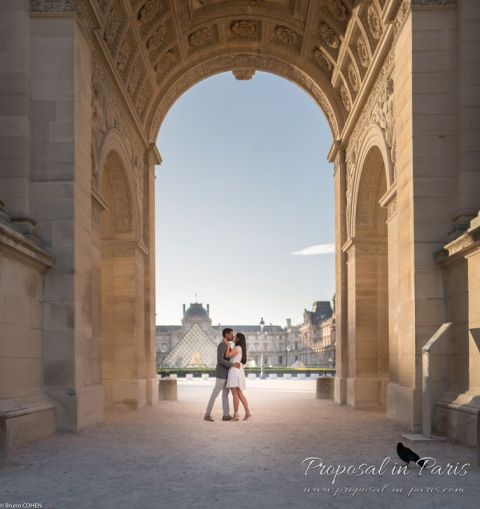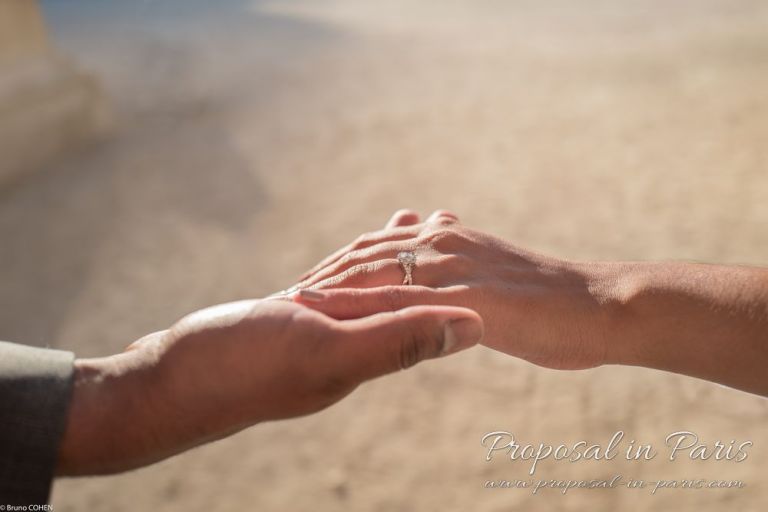 After this emotional moment, I introduced myself to Pravika (the fiancée) and we took photos nearby enjoying the quietness of the Gardens. We only saw a few joggers and only heard the whistle of the birds 😉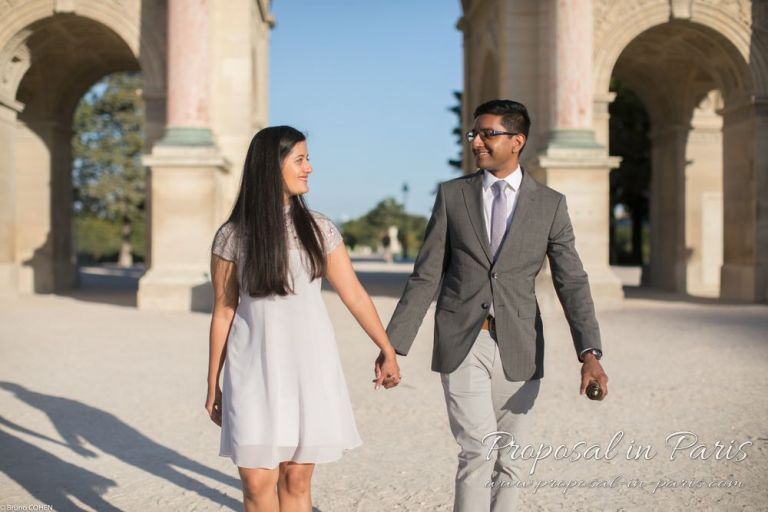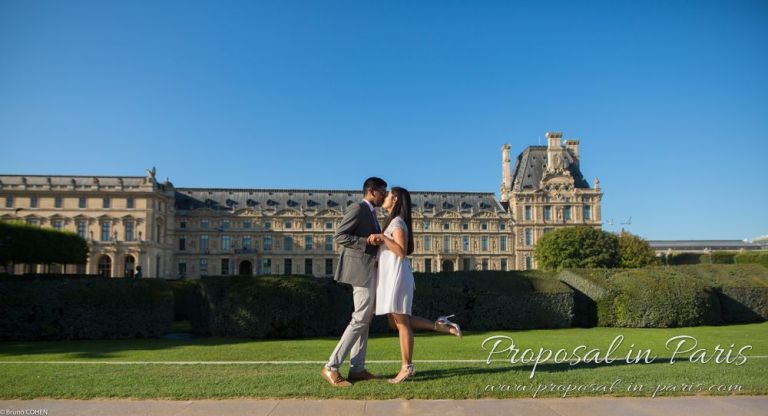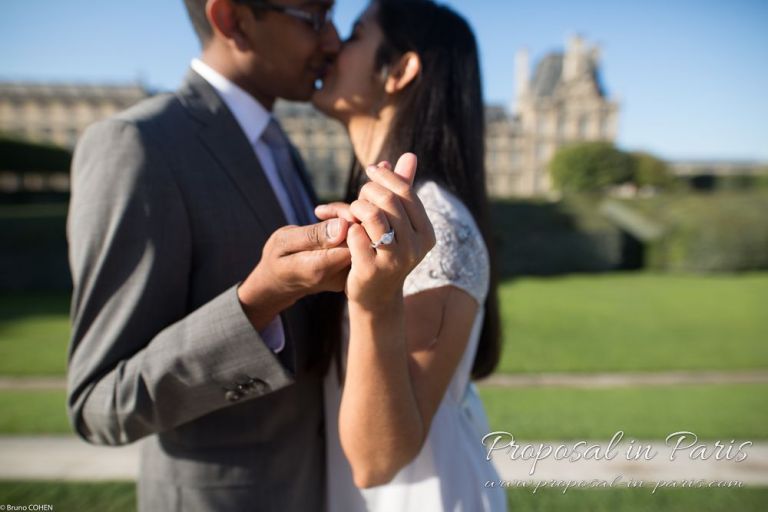 Why propose at Le Louvre ?
Almost everybody ask us for taking pictures near the Eiffel Tower. But there are very good reasons to avoid this iconic picture place of Paris. First, The Louvre as much more historic buildings, street art to offer as photo backdrops. In the case of Sashkran, having the Pyramid in the background was related to the movie "Da Vinci code", which he and his girlfriend admire.
Here is the review Sakran wrote after the photoshoot on our Studio Facebook page:
"Bruno is more than just a photographer. He is the person who will make sure your proposal happens exactly as you imagined, and will help you plan the entire event. His attention to detail both before and during the shoot was a massive help. After spending much time in choosing a photographer for the special moment, I could not recommend Bruno any more highly for a surprise proposal, as he is the absolute best in the business (and also an award-winning photographer). Nothing short of a genius, and the nicest person you will ever meet! Thanks!"