Most of my client ask for digital files from the images I create. These images will probably be shared on the Web and kept on Hard Disks.
I should probably talk more and give ideas about what can be done with my images …
Of course, I have plenty of books, albums, collage, fine art prints on display in my studio. But most of my client from foreign country only contact by email or Skype. It's not easy at all to show the quality of something that general public has never seen before.
But what I want to share with you today is above all that I have seen before!
We had a photo-shooting in February with Fernanda and Gustavo ( and you can see some of the photos here ).
Gustavo had ordered a leather photo book designed with my the photos. And they were very happy with it!
But what you can see below is just incredible! They used one of my photos to create a wall paper in their bedroom. Nice isn't it.
Actually, with this wallpaper, they will never forget the sparkle that keeps them in love, after 10 years together!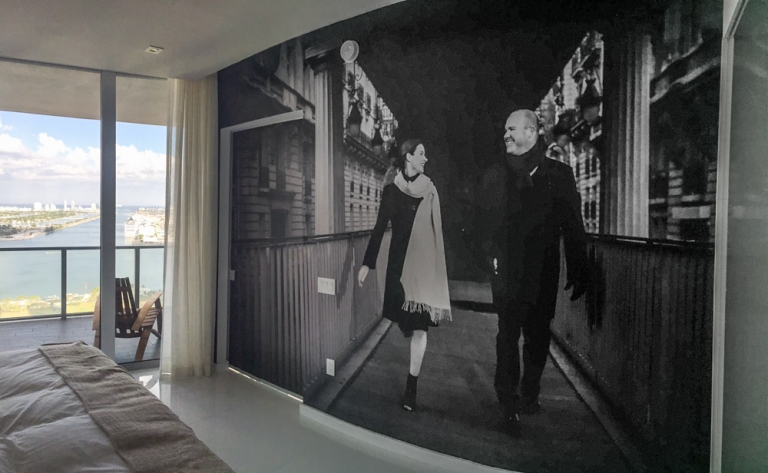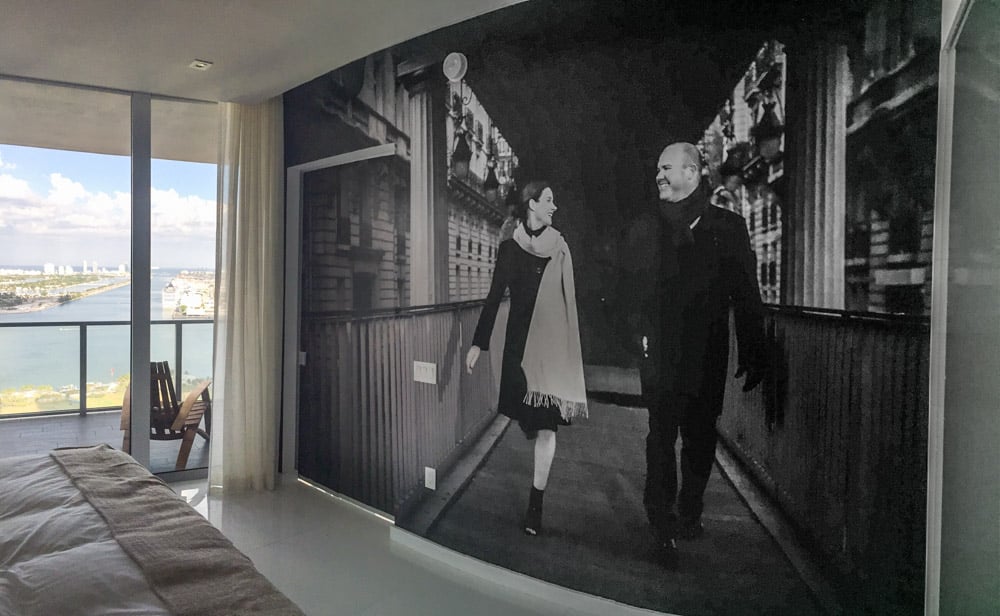 Enregistrer